Digitization Products
DT provides the highest-quality digitization hardware on the market.
Digitization Services
DT provides digitization services to the world's top-tier organizations, across all industries & collection types.
Digitization Training
Learn the leading techniques and best practices used by the world's leading Museums, libraries, and archives.
The DT Heritage Difference
Celebrating 20 Years of Digitization Excellence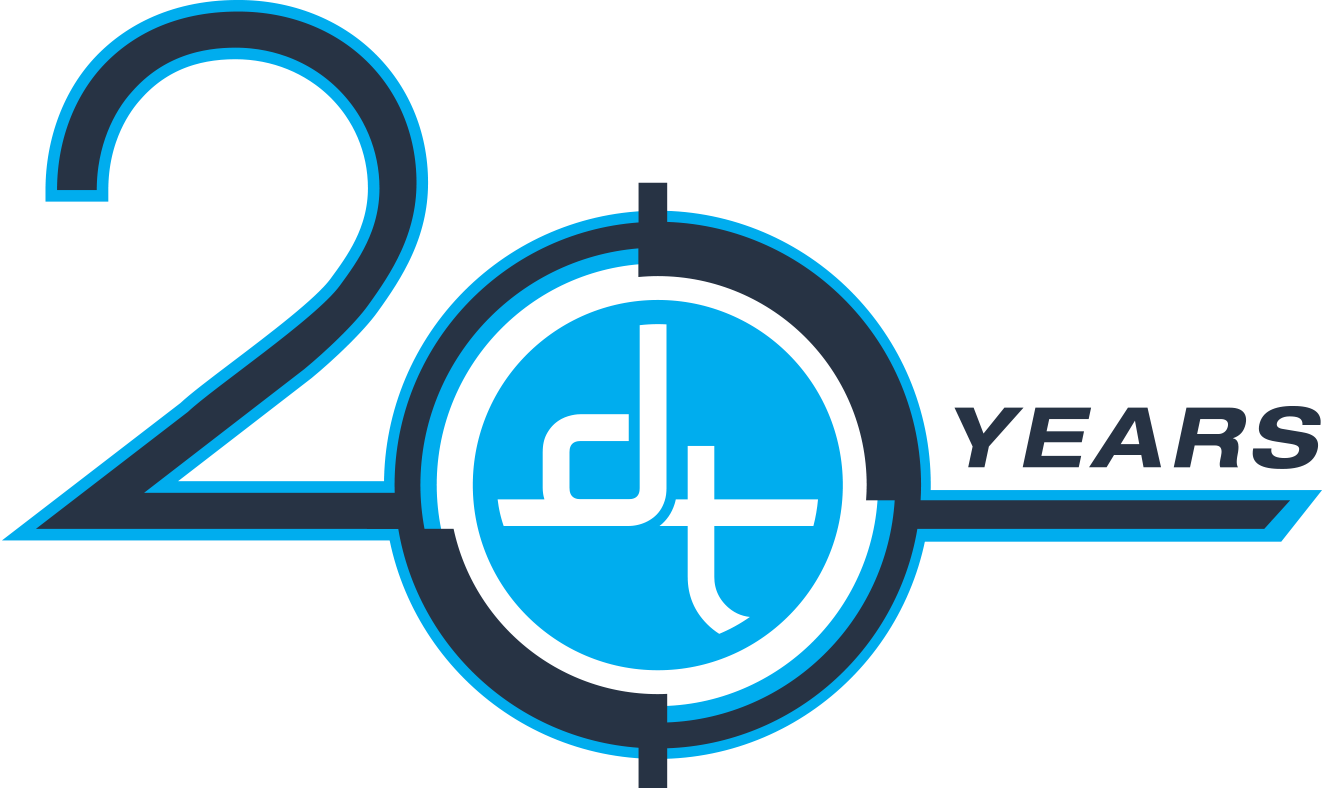 DT Heritage has spent two decades leading the industry in high-quality imaging technology and best practices. This pursuit has not only encompassed the hardware innovations we've consistently brought to market, but also the knowledge, training, and new practices we've shared with the digitization community through our constant research, development, and focus.
Quality
Whether it's our digitization solutions producing Preservation Digital Objects (PDOs) that meet or exceed all industry standards, the detailed engineering, build, and ergonomics of our systems, or the concierge-level service we provide to all of our customers, DT's reputation for quality and service is unmatched.
Efficiency
The combination of our hardware, software, AI automation and vast experience has allowed us to develop industry-best workflows to capture high-quality images at incredibly efficient rates and at scale, whether it's film, flat art, bound material, or 3d collections.
Expertise
Our technical staff has decades of experience in heritage digitization, and are committed to the preservation and dissemination of our shared heritage. We partner with our clients to understand their problems and help specify, design, manufacture, procure, set up, use, and maintain the world's best digitization solutions.
Trust
DT's commitment to quality has earned the trust of the world's top organizations. From The Getty and The Smithsonian Institution to The National Geographic Society, General Motors, and the Library of Congress, the most discerning digitization departments rely on DT to ensure the safety and fidelity of their digital archives.
WHO WE SERVE
DT provides digitization solutions to the world's top-tier organizations, across all industries & collection types. Anywhere detail and quality is a priority, DT is there.
ARCHIVES
DT Heritage is the premiere source for archival digitization solutions. Our expertise includes everything from project management, library science, and knowledge of digitization methods, to a deep understanding and appreciation of the history and relevance of a particular archive's collection and goals moving forward.
GOVERNMENT
Local and municipal collections often go unaddressed in the heritage world, but we at DT know that these collections are just as critical to our shared heritage as nationally-recognized museums and archives. Whether your institution is exploring digitization for preservation reasons, easier asset management, or even reducing physical space requirements for storing large archives, DT is the ideal partner for digitization solutions of any scale, on any budget.
LIBRARIES
For decades, libraries had no choice but to employ general-purpose office-oriented scanning technology to digitize their collections, a process that is inherently slow, of mediocre quality, and potentially damaging to delicate material and rare books. As part of DT Heritage's vision – to be the authoritative destination for digitization solutions – developing a faster, higher quality, and safer method of digitizing books and other bound materials was a priority for us very early on.
MEDIA & ENTERTAINMENT
Do you know the value of your heritage? Like many media rights holders, you might have countless historical items sitting in storage — including volumes of news-assignment photos, bound scripts with handwritten director or actor notes, playbills, costumes, set pieces, 3D models, animation cels, old news clippings, production equipment, memorabilia, photos (prints, slides, and film) and so much more. You can monetize this content.
MUSEUMS
DT Heritage is a trusted name in the museum digitization community because it was founded by museum professionals, for museum professionals. Driven by owner Peter Siegel's experience as Director of the Digital Imaging Division at the American Museum of Natural History, the company has always had one singular goal: to be the authoritative destination for cutting-edge digitization solutions worldwide.
SPORTS ORGANIZATIONS
Activate the power of your heritage by turning physical artifacts into searchable, accessible digital assets at the highest resolution available. DT Heritage can help sports leagues, federations, facilities, franchises, and other rights holders to realize brand value and generate additional revenue streams by providing digitization for sports organizations.
RESEARCH & SCIENTIFIC
For institutions at the bleeding-edge of cultural heritage research, custom solutions are an everyday necessity, and constructing them requires a flexible partner well-versed in the most advanced imaging technologies available. DT Heritage has a full R&D division dedicated to building custom spectral solutions, automated capture sequences for time lapse and focus stacking, photogrammetry, and all manner of custom digitization cameras, lenses, lighting, and grip equipment.
SERVICE BUREAUS
Heritage Digitization is a field full of opportunities for those with the knowledge, experience and tools to capitalize on it. We have helped Service Bureau clients win millions of dollars in of government contracts, secure exclusive museum and library subcontracting opportunities, and attract unexpected clients from around the world. How? Simply put: our expert staff, as well as the the speed, quality, and durability of our systems provide the greatest return on investment for service bureaus.
Any Material in Your Collection
DT's digitization solutions cover a wide range of applications, ensuring every detail of your collection can be captured at the highest quality, with safe material handling, and the most efficient workflow.
Case Studies
With over 20 years in business, we've handled Cultural Heritage digitization for almost every type of material or situation there is. Here are a few real examples, from real clients.
Helping Preserve Ukraine's Cultural Heritage
As one of the world's leading providers of digitization solutions, it is our mission to facilitate the preservation of our collective heritage around the world and promote increased accessibility to heritage assets and awareness of the power of digital history repositories. We use the most advanced imaging technologies and training programs available to help organizations create enduring digital facsimiles.
The Morgan Library & Museum: A Longstanding Partnership With Digital Transitions
The Morgan Library & Museum is an awe-inspiring feat of cultural heritage conservation and architecture in the heart of New York City. It was built between 1902 and 1906 as the personal library of financier, collector, and cultural benefactor Pierpont Morgan, housing Morgan's collection of rare books, manuscripts, and objects from some of the world's greatest thinkers, writers, and creators. It has since grown into a major cultural institution. People come from around the world to see the vast collections of art, literature, music, and history — especially scholars, who want to study the original items and do primary research in person.
Digitizing Flat Artwork
Priceless flat artwork requires careful handling to ensure the process of digitization does not degrade their condition. This is especially important for drawings made with delicate media, paintings already in degraded condition, and items of priceless value. Each of our systems provides a range of handling options to put the operator in control of the material, ensuring their safety.
Cape Cod Museum of Art Calls on Digital Transitions to Help Bring Light to Its Vast Collection
Cape Cod is recognized as having the longest sustained artist colony in the United States, built on the tradition of art education starting with Charles Hawthorne in his Cape Cod School of Art in 1899. Most of the artwork produced on the Cape ends up leaving its shores one way or another, so visionary potter Harry Holl founded the Cape Cod Museum of Art in 1981 to reverse that trend. The museum retains some of the finest works in the region and holds them in public trust for exhibition and for future generations to appreciate.
Branding from Legends to Legacy: Digitization of Sports Heritage
For sports teams and organizations, brands are built on the shoulders of legendary individuals. Coaches "Curly" Lambeau and Vince Lombardi helped the Green Bay Packers soar to new heights and athletes like Muhammad Ali, Michael Jordan, and Babe Ruth redefined their sports and transcended the arena to become cultural icons. While branding was once a simple and straightforward tool for sports organizations to identify themselves, it has now become a way of conveying who they are, what they are, and what their goals are. Within sports teams and organizations, individuals' stories and successes inspire people, help establish an identity, and create a brand.
Sports Heritage Digitization
Knowledge Resources
As part of our mission to lead the industry in knowledge and expertise, we regularly provide information, services, and create value for our community through educational events sharing the latest techniques and best practices with our peers and partners. By bringing together the brightest minds and leading innovators in digitization, heritage stakeholders, and scientists; we ensure every detail of our collective heritage and skill sets are captured at the highest quality for today and future generations.
Training
Learn the latest digitization best practices and techniques through one of our online or in-person courses
Digitization Guides
We've created a full suite of digitization guides for all material types, in digital or print format.
Events
Check our calendar for all of our upcoming events, including industry round tables and in-person training
Video Archives
We have a wide collection of videos on topics ranging from training and panel discussions to case studies and product overviews