THANKS TO ALL OF OUR FALL 2021
ROUND TABLE ATTENDEES!
The event is now over.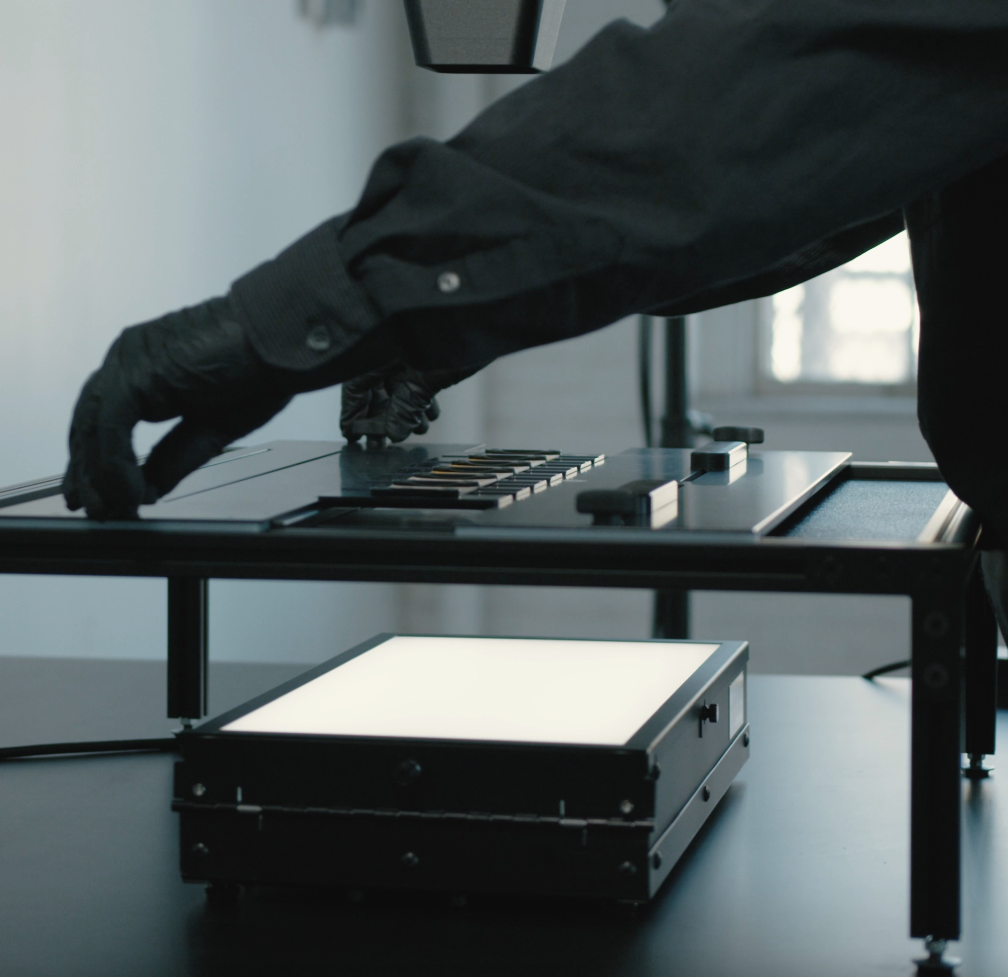 A Global Gathering for Cultural Heritage Professionals
Our Cultural Heritage Round Tables began as small, one-off gatherings between Digital Transitions and our clients, as a formal way for us to gather the community's collective feedback on their experience with our equipment and how we could work to improve it.
Since its inception, the event has grown from a single day at our office to two annual conferences in key regions across the United States (now being held virtually). Attendees come from a variety of countries, disciplines, and institutions to demo new digitization technology, learn best practices, discuss workflow tips, and network with other cultural heritage professionals. Whether you work at a gallery, library, archive, museum, corporation, or in media, entertainment, or sports, this event is for you! We invite you to join us for a two-day-long event celebrating the latest advancements in digital imaging technology.
The online event will be held on October 14th and 15th. There will be morning and afternoon sessions, each followed by break-out sessions based on a topic. Like our in-person events, there will be several full-length presentations and plenty of opportunities to network with your peers.
Learn from industry-leading institutions and network with Cultural Heritage professionals.
When and where is it?
Our Round Table event has gone virtual! You will be able to access the event from anywhere with an internet connection. We will be hosting the event on Zoom where you will be able to interact with fellow attendees and our guest speakers!
The event is scheduled for October 14th to 15th, and is an all day occasion! We are currently working to accommodate those in multiple timezones, more details to be announced.
Speakers
Learn more about our speakers below. Visit our presentation program to read about their discussion topics. Registrants will receive a detailed timeline the week of the event. For scheduling questions please email [email protected]
Spirits specialist and bar consultant

Andrew Larsen

will be guiding an educational presentation featuring spirits, cocktails, and wine pairings.
Happy Hour packages are available on a first-come-first-served basis. Attendees are required to register by 10/01/2021 to reserve a package. Please email us for instructions to build your own tasting kit to follow along.  Learn more about Andrew Larson here.
Event Partners
We're proud to partner with Phase One on our Happy Hour event.
JOIN OUR CELEBRATION
OF CULTURAL HERITAGE
Reserve your seat for one of the year's most inspiring,
educational, and empowering events for digitization.
Can't wait for the event? We get it.
Explore our available trainings, free resources, and hours of content.
DT Knowledge Resources
We aren't just a commercial entity, we pride ourselves on leading the Cultural Heritage community with resources to learn effective and viable approaches to preserve our history. This is why we have developed free resources for you to learn about the latest in the industry.
Film Scanning Knowledge Center
Digitizing transmissive materials at the highest possible quality can be an intimidating task, so we built this resource to guide you through it. Whether you're aiming to meet image quality standards like FADGI or just looking to get the most detail out of your personal collection, you're in the right place. Dive in for hardware and software solutions, project planning tips, handling considerations, video resources, and much more! Click here to browse our resource center.
DT Coding Series
Cultural Heritage digitization often requires special attention to detail and customization to meet the needs of institutions and organizations. Our exclusive DT Coding Series gives you the opportunity to learn how to customize your process and improve workflows. Programming can vastly improve the efficiency of the digitization and preservation experience. We have provided our knowledge here from our DT Coding Series to support the greater Cultural Heritage community. Click here to get started.
Recorded Live Events
Explore our YouTube channel for knowledge resources on medium format photography and digital imaging technology. Discover more about the best digital imaging systems in the world, learn why medium format makes all the difference, all from the industry's leading experts. Click here for more.
Upcoming Events & Trainings
We have a variety of trainings available to suit your needs for digitization. Whether you are looking to improve your post-processing skills in Capture One, learn invaluable techniques for film scanning, or seeking certification as a digitization operator.
Capture One Basics
Digital Transitions offers a variety of courses and classes that cover everything from Advanced Image Adjustment and Advanced Workflow, to operator training in Cultural Heritage settings. As part of this educational series, we've created an online, video-based Capture One Basics program that not only covers basic functions and tools, but also touches on software installation, and basic digital camera terminology. Click here to get started.
DT Digitization Certification Program
One of our core missions at DT Heritage is to be a knowledge resource for the Cultural Heritage digitization community; helping to foster the spread of information and best practices in an industry that too often relies on individuals figuring out techniques and workflows on their own. As part of that ongoing initiative, earlier this year we launched our DT Digitization Certification Training Program to help educate the Cultural Heritage community on the equipment, software, workflows, and best practices associated with modern digitization. Click here to learn more.
FREE Events
Join us for our FREE online events where we discuss the latest in Cultural Heritage digitization.