26marAll DayEvent CancelledWest Coast Tour – Phoenix – March 2020San Francisco | March 26
Event Details
NOTICE: In response to COVID-19, our West Coast Tour has been cancelled.
Registrants can contact our Events Manager, Kate Stone (

[email protected]

), with any questions or concerns. We encourage all clients and photography enthusiasts to join us in Project Lemonade by registering for our online webinars and classes during this time of social distancing.
Wishing you good health,
The DT Family
Seeking Extraordinary with the brand new Phase One XT!
Phase One's newest technology is light on weight, and heavy on features. Its seamless workflow from composition to completion simplifies shooting with a view camera. Its streamlined design packs small and carries light. Everything's integrated – so you can skip the extra batteries and cables. Not to mention the best image quality, period. Unleash the power of the IQ4 Infinity Platform with the Phase One XT, and seek extraordinary.
Register today to see the latest technology in action!
Learn more about the latest in view camera technology at www.PhaseOneXT.com and share your experiences with us on social media using the #SeekExtraordinary.
Click Here to see our collection of RAW files shot with the Phase One XT
2212 East McDowell Road
Phoenix, AZ 85006
Located 5 minutes from Sky Harbor Airport, and with easy access from State Route 51 or the Loop 202 freeway.
Stop by any time between 1:00 and 4:00 p.m. for this open house style event and enjoy an informative presentation and chat one-on-one with the experts.
Interested in getting an equipment tune-up? Click here to register for a 1-on-1 tune-up appointment on March 26.
If you can't make it to the event, but would like to schedule a demo at another time, please contact Digital Transitions by phone at 877-367-8537 or email at [email protected].
Featuring our partners at:
Known for being the first studio camera manufacturer to produce an all-metal large format camera, Cambo has since built a reputation for high quality, precision engineered cameras, stands and other studio equipment. Cambo will be joining us and bringing a variety of equipment for you to test out with the new Phase One IQ4 150mp digital back.
We've also teamed up with EIZO to demonstrate the difference in clarity and color brought to you by the IQ4. With the best monitors on the market, you'll be able to see the difference 150 mp makes for digital output.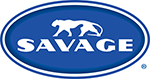 A worldwide leader in backgrounds and photographic products since 1937; Savage enables photographers and videographers to craft their images with consistency and cohesive style.
ASMP Phoenix
Time

All Day (Thursday) PT
Location

Parkwood Photo Studios

2212 East McDowell Road